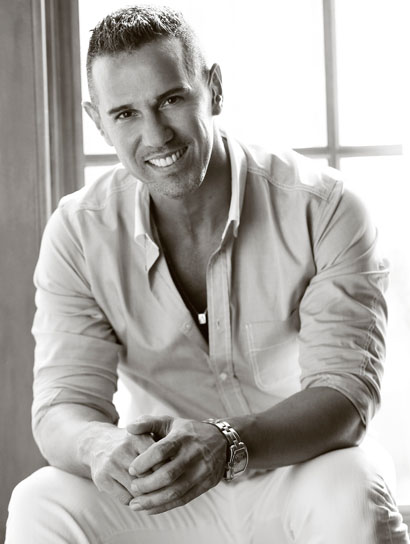 After working 16 years as an interior designer, having had the incredible opportunity of being educated in one of the most sophisticated cities of the world, exposed to centuries of brilliant ideas and incredible creativity, I have come to understand that designing homes is not only a profession but a lifestyle.
My firm offers Personal service to a select high end clientele, infusing a wide knowledge and style that considers the Lifestyle and Integrity of each of my clients. My challenge is to fulfill the highest of expectations and to leave an impression that lasts a lifetime.
Essentially, the starting point of every project is to get to know my clients, their taste and their needs in order to attain not only a beautiful house but also a home that would make them feel comfortable with, fits their lifestyle, and represents who they really are. In the end, their home should really represent and define who they are.
Inspiration can come from anywhere! From my wardrobe and accessories to my personal collection of art and antiques. It is around us, everywhere we go, every minute, every day. You can find it in a flower garden or in a whimsical sky. We just have to stop and understand beauty, the concept and the immensity of the simplest things that are within us.
I have always loved the imperfection of natural things, those that our planet created for us to appreciate. Have you ever stopped yourself and analyzed a flower? The curves, the colors, the smell, the shape? Isn't it beautiful? Those details are my inspiration, the beginning of what I can create, and the concept that describes perfection in all imperfect things.
There is nothing more exciting than incorporating an old beautiful piece into a modern room, the translation as a final result makes it exquisite. Antiques bring in their own piece of history that tells a story and becomes part of your family. It also allows you to mix genres and periods to create a magical space full of memories and great taste that is immediately followed by an incredible touch of glamour.
In recent years, I have had the great fortune to work for many of the most demanding names in the international social scenes – My work takes me from the beautiful shores of Miami Beach to the most fascinating architectural structures of NYC. Internationally, I have worked in S. America, Europe and the Middle East. Although I'm very passionate about residential projects because of the intimate relationships you develop with the client.
At this point in my career, I have certainly exceeded many expectations. It is my goal to continue doing so as my career progresses and I keep myself creating lively, magical spaces that inhabit memories and enrich lives. I am one of a lucky few that has truly found my passion.
– Hernan Arriaga
Born in Sao Paulo, Brazil, Fabio was exposed to the colorful rich nature and the exciting architectural designs of the big city. Both play a major role when it comes to his visions and expertise in his business today.
"Early in life I was taught that you have to enjoy life in the beauty that nature offers you, while working hard and rewarding yourself with modern day luxuries that can take life to the next level."
Fabio has done just that for himself by building homes in the south of Brazil, New York and Miami. "I love being in places that offer you the opportunities to work long and hard while having a natural escape just a car ride away."
Working early on in his career as a project manager for a NY Developer Fabio helped to create luxury homes in the most desired locations of East end Long Island. "I loved the progression of creating something spectacular and enchanting in a space that was once lonely and barren. This building transition really helped to create the visionary capabilities that I have today".
The fast paced lifestyle of NY helped to push Fabio into expanding his experience into the world of interior design. Partnering up with Hernan Arriaga in 2006, Fabio saw a great opportunity to expand his vision. Today the partnership is responsible for a number of design projects that grace the pages and covers of some of the most elite magazines all over the world.
"Hernan and I share the same work ethic and passion towards our projects but with different perspectives on style and design. Together however, we always manage to agree on what we want the end result to look like."
Today Arriaga and Lopes cater to an international clientele with projects across Europe, The Middle East, South America and North America. "Our combined experiences allow us to take a project from start to finish in a more seamless manner than most designers. Together our vision and passion for design really allows us to execute each project full heartedly. We are always satisfied with the end result."
– Fabio Lopes